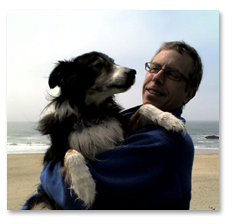 Charles Jacot
Charles Jacot currently resides in Seattle, where he is a member of the Pacific Northwest Ballet Orchestra and a frequent sub for both the Seattle Opera and Seattle Symphony, with whom he has participated in several recordings in the past decade.
Originally from the Chicago suburb of Downers Grove, Charles studied there with Chicago Symphony members Alois Trnka and CSO Principal, Frank Miller. He found a passion for playing orchestral music there, hearing many CSO performances during the Solti years and playing several seasons in the Chicago Civic Orchestra.
After meeting Hans Jørgen Jensen at the A.F. of M's Congress of Strings summer program, Charles went to study with him at the University of Houston, earning a Bachelor of Music degree and graduating summa cum laude. During his time in Houston, Charles was Assistant Principal cello in the Texas Chamber Orchestra and was a prize winner in the Oklahoma City Young Artist Competition, as well as a two-time participant in the Gregor Piatigorsky Seminar in Los Angeles.
Harvey Shapiro was Charles' teacher at the Juilliard School, where he earned his Masters degree. Immediately after graduating, Charles joined the Honolulu Symphony as Associate Principal, a position he kept for three years. He left that orchestra to move back to the mainland to focus on auditioning for a major symphony.
As a participant at the Tanglewood Festival in 1990, he had the opportunity to perform in the Boston Symphony cello section. He then moved to San Francisco, there subbing and recording with the San Francisco Symphony. Charles then joined the Dallas Symphony, where he played for 10 years, the last two as an Associate Principal.
In 2003 Charles left that job in order to join his fiancée, Shannon, and her daughter Maddie, in Seattle. There they share their lives with a houseful of beloved animals. In addition to working for the major Seattle music organizations, Charles plays with a variety of local chamber groups and musicians, coaches for the Seattle Youth Symphony's cello sections, and teaches privately.

Below you will find the complete list of scores edited by Charles Jacot.


Loading Product Listings…