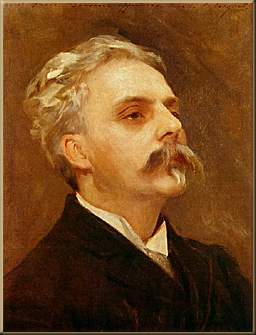 Gabriel Fauré
Gabriel Fauré was a French composer, organist, pianist and teacher. As one of the foremost French composers of his time, Fauré and his musical style influenced a number of composers who followed him.
Born into a cultured, but not a particularly musical family, Fauré demonstrated an impressive aptitude for music at a young age, prompting him to be sent to a music college in Paris. He studied directly with Camille Saint-Saëns and earned a modest living as an organist and teacher. His other musical responsibilities initially limited his ability and time to work on composition, but by his later years he was recognized in France as the leading French composer of his day.
At
Ovation Press
we have published a number of arrangements of Fauré's works, including one of his most recognized pieces,
Pavane
, for cello octet.
Exclusive Fauré Scores for Strings from Ovation Press
Loading Product Listings…