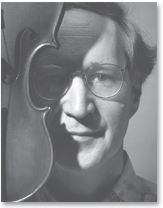 Helmut Lipsky
Born in Germany and raised in Switzerland, Helmut Lipsky grew up in the tradition of classical music, and studied with the great masters in New York, including Itzhak Perlman and Ivan Galamian. He was awarded the Presidential Scholars Award from the Council of the City of New York for his merits as a violinist and his academic work. Shortly after he toured the US with chamber music ensembles and as a soloist with orchestras in Switzerland and the United States.
Mr. Lipsky has been a resident of Montreal since 1980 and extremely active on the national and international music scene as a violinist, composer and teacher in the realms of classical music, jazz and contemporary music. He brings years of experience to his role as composer and editor at Ovation Press.
Click below to watch a performance of
Latingo
, one of the ten duos included in
Voyage à deux, volume 2
.
Loading Product Listings…