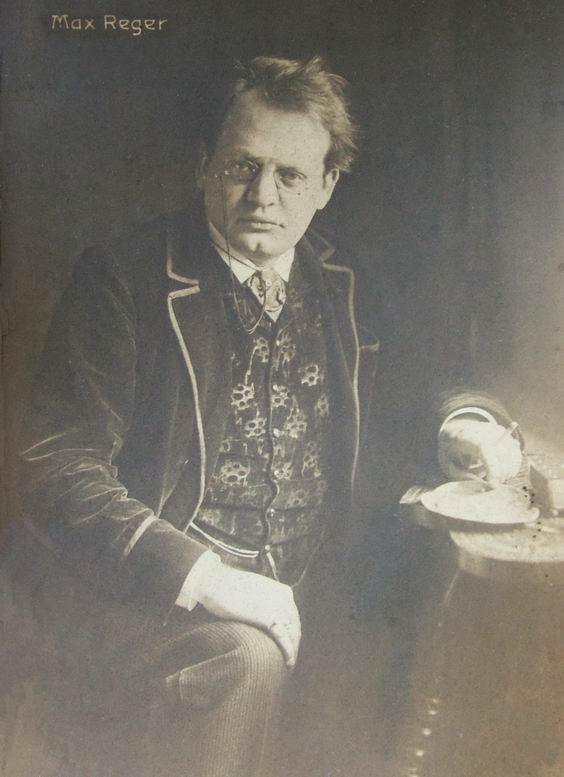 Max Reger
Max Reger was a German composer, conductor, pianist, organist, and academic teacher.
Reger produced an enormous output over little more than 25 years, nearly always in abstract forms, although only a few of his compositions are widely known today. Many of his works are fugues or in variation form, including what is probably his best known orchestral work: the Variations and Fugue on a Theme by Mozart based on the opening theme of Mozart's Piano Sonata in A major, K. 331. He also wrote a large amount of music for organ, including the Fantasy and Fugue on BACH. He was particularly attracted to the fugal form his entire life. He created music in almost every genre but opera and the symphony.
Reger saw himself as part of the tradition of Beethoven and Brahms while also integrating the extended harmonies found in later Romantic-era composers such as Liszt and Wagner, as well as the complex counterpoint of Bach. To that end, Reger's music represents a synthesis of multiple periods of music.
Exclusive Reger Scores for Strings from Ovation Press
Loading Product Listings…