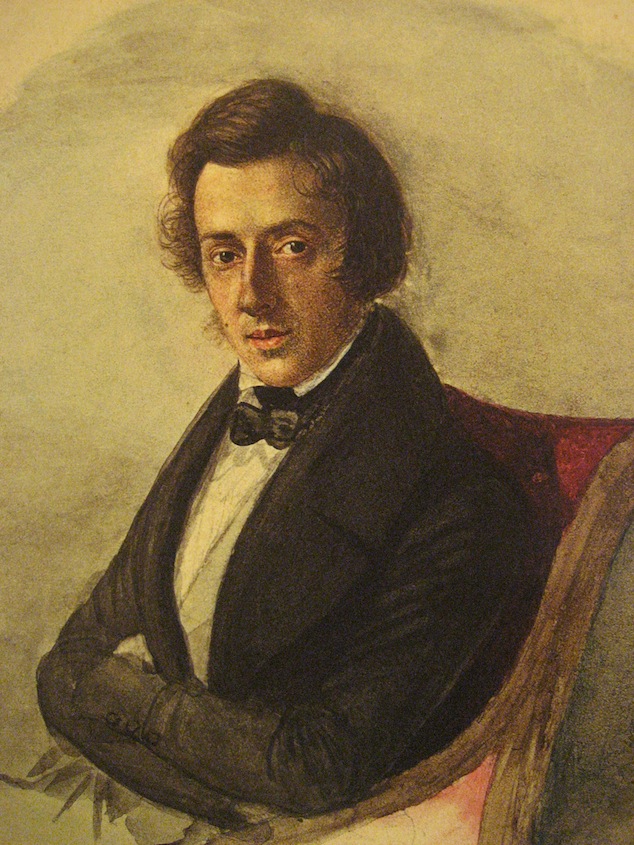 Frédéric Chopin
Frédéric Chopin was a Polish composer and virtuoso pianist who is considered one of the great masters of Romantic music and the Romantic era.
Born Fryderyk Franciszek Chopin in a village in the Duchy of Warsaw to a Polish mother and French father, Chopin would come to be greatly influenced by his French heritage. Chopin grew up in Warsaw where he completed his musical education. Following the Russian suppression of the Polish November 1830 Uprising, he settled in Paris as part of the Great Emigration, never to return to his homeland.
During the remaining 19 years of his life, he gave only some 30 public performances, preferring the more intimate atmosphere of the salon. He supported himself by sales of his compositions and as a piano teacher.

Chopin's music for the piano combined a unique rhythmic sense (particularly his use of rubato and chromatic inflections), as well as a piano technique which was of his own creation. This mixture produces a particularly fragile sound in the melody and the harmony, which are nonetheless underpinned by solid and interesting harmonic techniques.

The vast majority of Chopin's works are for solo piano, and his compositions popularized a number of short forms that became widely used by future composers, including the nocturne (first pioneered by Irish John Field), the etude, the ballade, and the mazurka, among others.

Some of these signature works are available here as violin and cello transcriptions, as well as for cello ensemble.


Exclusive Chopin Scores for Strings from Ovation Press
Loading Product Listings…